THE GREAT ACE ATTORNEY: ADVENTURES NINTENDO 3DS EN ESPAÑA
Juego para Nintendo 3ds exclusivo de Japón, aquí salió un remaster para Nintendo Switch. Cuenta las aventuras de un antepasado de Ace Attorney nintendo switch, ps5, iphone, coche


Anuncios relacionados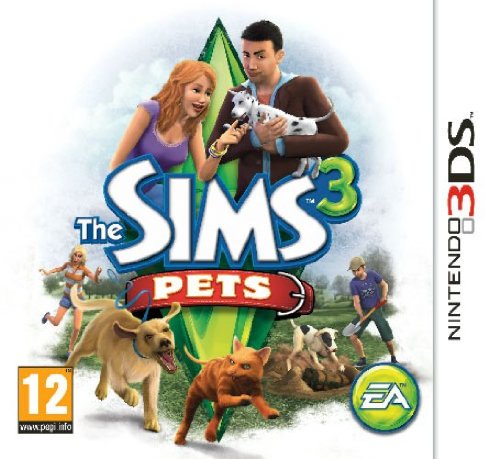 THE SIMS 3 - PETS (NINTENDO 3DS) [IMPORTACIÓN INGLESA]
More pets mean more fun: With a variety of breeds and creative ways to customize your Sims' pets, create unique dogs and cats with limitless possibilities!
Be the pet: Wield control of your Sim's pet to chase, dig, and more. Be the perfect companion or wreck havoc on your Sims!
Pets have their own traits: From lazy, piggy, and skittish to destructive, playful, and proud, determine the personality of your Sims' pets
Pets can learn skills: Cats and dogs can learn to hunt and do tricks. Without the help of a Sim, your Sim's pet can even learn how to scavenge for its own food
New Karma Powers! With Play Coins, purchase a range of Karma Powers to enrich or mess with your Sims' lives
[Leer más]

Ver precios
SONIC THE HEDGEHOG 6-IN-1 ACCESSORY KIT (NINTENDO 3DS/DS) [NINTENDO 3DS]
Great Value Pack de accesorios incluye dibujos de Sonic Clásico
EVA consola Case
Carácter 3d lápiz
Protector de limpiador
Hoja de pegatinas
2 x Game Card Cases
Adecuado para las consolas de Nintendo 3DS, DSi y DS Lite
Accesorio oficial de Sega
[Leer más]

Ver precios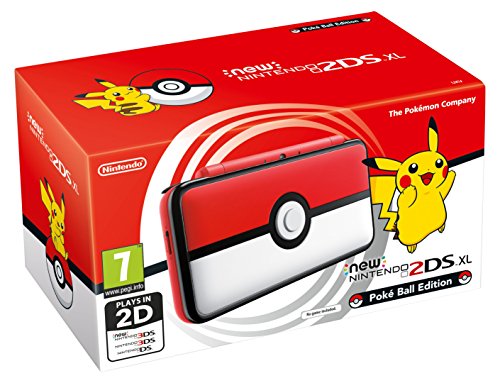 NINTENDO HANDHELD CONSOLE - NEW NINTENDO 2DS XL, POKÉ BALL EDITION - NINTENDO 3DS [IMPORTACIÓN INGLESA]
The clamshell-design system will use the same size large screen found on Nintendo 3DS XL systems
As the name of the new system implies, visuals will be displayed in 2D only, the system is lighter but still packs the same power as Nintendo 3DS XL and has built-in NFC support for amiibo cards and figures (sold separately); it can play the massive library of quality Nintendo 3DS, Nintendo 3DS and Nintendo DS games in 2D
Nintendo systems are the only dedicated video game systems where people can find their favourite characters and game franchises, such as Mario, Peach, Yoshi, Kirby, Pokemon, Fire Emblem, Mario Kart, Super Smash Bros, Animal Crossing and The Legend of Zelda
There are over a thousand games in the Nintendo 3DS game library and more are always on the way, including three that launch on the same day as Nintendo 2DS XL, these games will offer fun experiences for Nintendo 2DS XL owners and for owners of any Nintendo 3DS family systems
1 x 2DSXL console, 1 x Charging Adapter
[Leer más]

Ver precios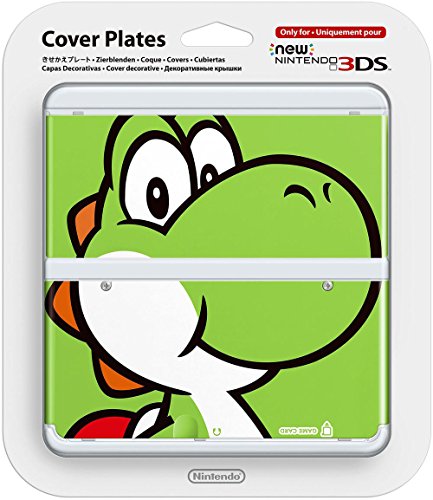 NINTENDO - CUBIERTA YOSHI (NEW NINTENDO 3DS)
Cubiertas intercambiables que vienen en juegos de dos piezas, la cubierta superior y la inferior
Presentan una amplia gama de diversos diseños y texturas divertidas
Las cubiertas son solo para New Nintendo 3DS y no son compatibles con New Nintendo 3DS XL
[Leer más]

Ver precios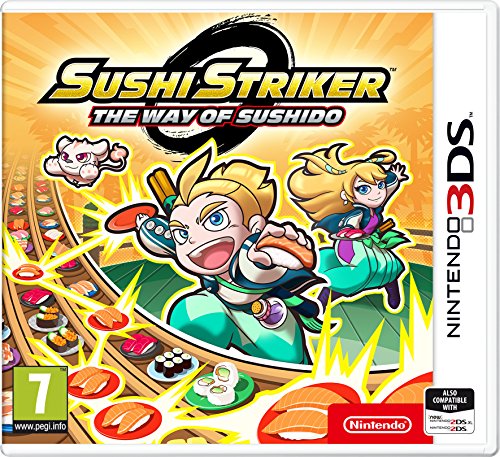 SUSHI STRIKER THE WAY OF SUSHIDO - NINTENDO 3DS [IMPORTACIÓN INGLESA]
Use the Touch Screen to match plates of sushi and rack up tall stacks
Connecting same-coloured plates and building combos results in more and more plates stacking up, which results in stronger attacks
Match plate patterns for a higher bonus. The fancier the sushi on the plate, the stronger the plate
Toss plate stacks at your opponent to deal crushing blows
The last sushi samurai standing wins!
[Leer más]

Ver precios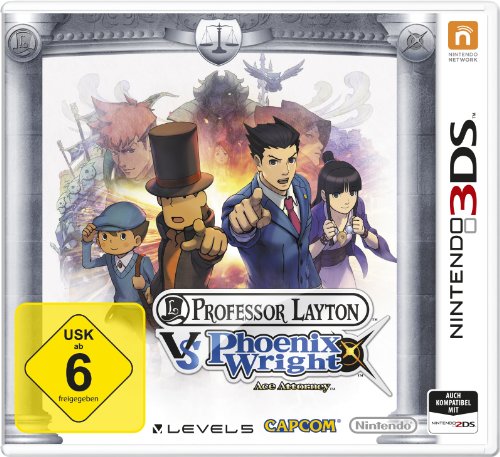 NINTENDO PROFESSOR LAYTON VS. PHOENIX WRIGHT: ACE ATTORNEY 3DS BÁSICO NINTENDO 3DS VÍDEO - JUEGO (NINTENDO 3DS, ESTRATEGIA, T (TEEN))
Idioma:Alemán
Género:Puzle
Plataforma:Nintendo 3DS
[Leer más]

Ver precios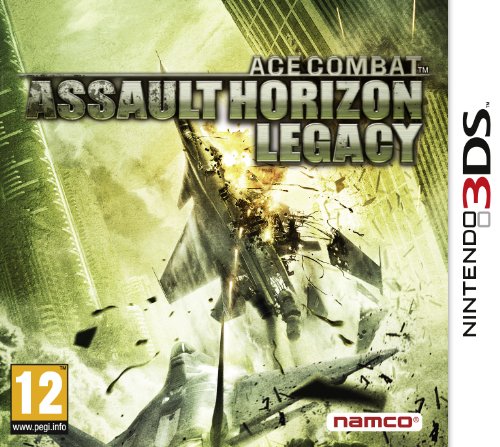 ACE COMBAT ASSAULT HORIZON LEGACY (NINTENDO 3DS) [IMPORTACIÓN INGLESA]
Touch screen targeting
Real world aircraft
Take to the skies as Ace Combat makes it Nintendo 3DS debut!
Ace Combat: Assault Horizon - Legacy sees you hurtling through the skies in some of the most advanced planes in glasses free 3D
Featuring more in-your-face action than ever, players will have their hands full with visuals that leap out of the screen, new aircraft to command, and touch screen targeting for precision decimation of enemies
[Leer más]

Ver precios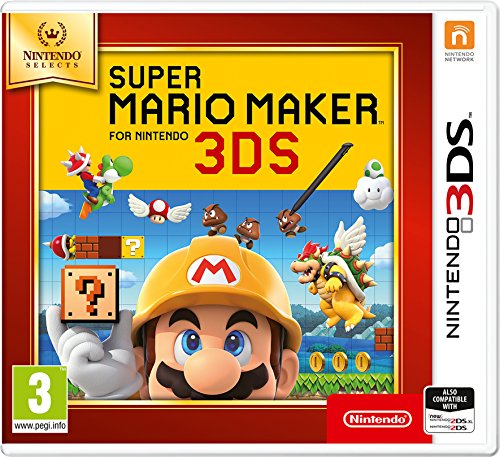 NINTENDO SELECTS - SUPER MARIO MAKER - NINTENDO 3DS [IMPORTACIÓN INGLESA]
There's lots to play right out of the box, with 100 built-in courses designed by Nintendo. Those levels have extra challenges too, such as collecting every coin or defeating every enemy before reaching the goal. Completing these extra challenges earns you medals.
Just like the Wii U version of Super Mario Maker, this game lets players freely create their own Super Mario courses.
But dont worry if you find course creation a little intimidating: Mashiko and Yamamura guide you with interactive tutorials. You will be creating with confidence in no time!
Super Mario Maker for Nintendo 3DS is about bringing players together with nearby friends to build close-knit communities. Instead of uploading courses online, courses you make can be shared via local wireless and StreetPass. You can also share incomplete courses via local wireless, so you can team up to create courses. These courses will be marked with a special icon to show off your collaboration.
You can go online to play courses made using the Wii U version of Super Mario Maker in the 100 Mario Challenge, and Recommended Courses game modes. There wont be any shortage of great content here
[Leer más]

Ver precios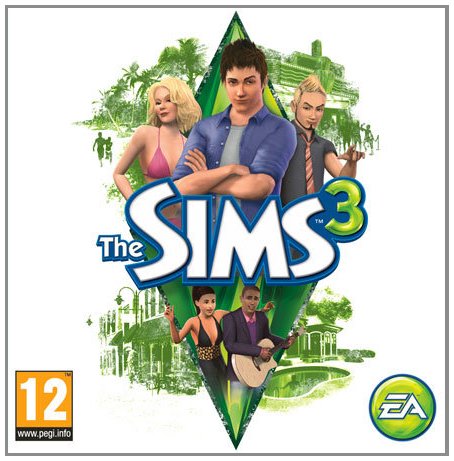 THE SIMS 3 (NINTENDO 3DS) [IMPORTACIÓN INGLESA]
First Complete Life Simulation from The Sims on the Nintendo 3DS! Create any Sim you can imagine and control their lives. Control multiple Sims within your household and enjoy life's special moments as you interact with their world
Build a Sim With Your Own Likeness! Use the 3DS camera to capture your own likeness and create yourself as a Sim. With the stylus, you can sculpt your Sims' facial features, choose their hair styles and clothing and dictate their personalities
Trade your Sims with your friends! Through Nintendo StreetPass, trade your Sims with your 3DS friends!
Travel to Different Zones with Your Sims! These zones will be unique destinations for your Sims and will contain community features and buildable lots for your Sims' homes
Unlock all-new Karma Powers! Wield the ultimate control over your Sims by interacting directly with the 3DS handheld. Blow into the handheld to unleash tranquil butterflies on your Sims or shake to trigger an earthquake. It all depends on how many Karma Points you have!
[Leer más]

Ver precios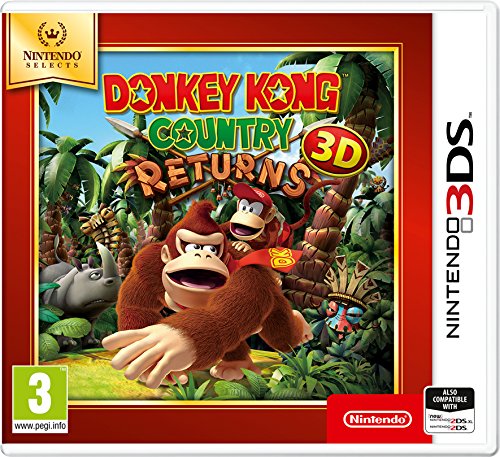 NINTENDO SELECTS - DONKEY KONG COUNTRY RETURNS 3D - NINTENDO 3DS [IMPORTACIÓN INGLESA]
Donkey Kong Country Returns is the Nintendo 3DS remake of the Wii title Donkey Kong Country Returns
The game is a side-scrolling platform title where the player takes the role of Donkey Kong (helped by his friend, Diddy) and tries to recover his stolen banana stash by completing stages
The player will embark on a quest through various parts of an island and battle different enemies in multiple themed areas, such as jungle, beach, forest, caves, and volcanic environments
Donkey Kong Country Returns brings the acclaimed title to Nintendo 3DS and retains all of the original content, as well as extras and adding a 'New Mode' that makes the game slightly easier with the addition of extra items and more energy for Donkey and Diddy Kong
[Leer más]

Ver precios

Ver producto
Ver producto

Ver producto

Ver producto